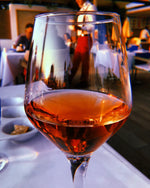 We believe that popping open a cold, sweet, fizzy bottle of Moscato fits any occasion, but if you are eager to learn a bit more about this misunderstood wine, please read on for our breakdown of what you need to know about these grapes of goodness.

Where is Moscato produced?

Moscato wine is made with the Muscat Blanc grape. In the UK, our most common interaction with this is as a dessert wine, such as a French Muscat, or a Spanish Moscatel. Our focus at Moscato Life is Moscato. The most classic of styles is Moscato d'Asti, produced around the town of Asti in the Piedmont region of Italy. Most Moscato wines produced in this region will be classified with Italy's Denominazione di Origine Controllata e Garantita (DOCG) status. This ensures the grape is from this area and produced to the highest standards. A DOCG Moscato d'Asti really is the highest quality Moscato you can get.
This fun wine is also produced in several other parts of the world too. In Italy, the Veneto and Lombardy regions produce  Moscato. Some of the most drunk Moscato brands come from Australia, South Africa and the United States. 
The Main Types of Moscato
Moscato d'Asti wines are characterized by only a small amount of fizz. This is known in Italian as frizzante.  Different to this are Asti Spumante, or, sparkling wines. They are distinct from Moscato d'Asti as they are sparkling, but are usually not as sweet, and have a higher alcohol percentage.

Pink Moscato
Pink Moscato comes across as the more mature sister of Moscato d'Asti'. This is mainly because the Merlot grape that is blended with the Muscat Blanc grape to get that rosé look gives a different flavour profile, allowing it to work with a wider range of food pairings. A lot of the Pink Moscato bottles we have come across have a sexier look to them. These bottles fit perfectly with the vibe of a celebratory meal or night out. 
Other Types of Moscato
Still Moscato's also use other varieties of the Muscat Blanc grape, such Muscat of Alexandria, and are drier than Moscato d'Asti wines.

Red Moscato's are called Muscat Hamburg or Black Muscat

. They are rare and have more cherry fruit flavours. 

We first came across the Muscat Blanc grape on the shelves of UK supermarkets as a dessert wine. Dessert wines are the sweetest type of the Muscat Blanc grape, with a more syrupy texture and higher alcohol content.
If you are interested in the finer details like the climate and manufacturing process, this Forbes article is a great place to start.
All the Moscato wines share similar characteristics. When opening a bottle or pouring a glass, the aroma is quickly noticeable. Like a sweet smelling flower on a warm summer's day. Flavours of tropical fruit are distinct to taste and this works so well with the light fizz in a Moscato d'Asti.
The different types of Moscato accentuate these characteristics to get their unique style. Moscato dessert wines, for instance, are still and much sweeter than a Moscato d'Asti.
Moscato has long been dismissed by those considered to be wine connoisseurs. One reason for this is that they say it only works as a dessert wine. Well, we don't agree. It definitely works with dessert, but this isn't the food type we enjoyed it most with. That title is for spicy food. Nothing has cooled us down more after some jerk chicken than a refreshing sip of Moscato. This seems to be the case whether it's a meat dish, a soup or something vegetarian.  Also, as the wine is light and easy on the pallet, it works well with fish dishes.
Cultural History of Moscato – Canelli, Millenials and Hip-Hop
The Moscato Bianco or Muscat Blanc (in French) grape has a long history. There are stories about the grapes coming from several areas of the world but they are first recorded in the statues and cathedrals in Canelli, central to the Asti region of Piedmont in Italy. The region and climate were perfect for growing wine and so, many families became growers, taking meticulous care over their vines and passing their skills from generation to generation. The popularity of the grape grew and variations of it are found worldwide, such as the Moscatel de Setubal in Portugal and Muscat of Samos in Greece.
In modern times, the wine is moving away from being dismissed as a sweet, undemanding wine and is rapidly growing in popularity. Wine Searcher recently found there were significantly more searches for Moscato than Prosecco. The open-minded spending power of millennials is one factor, but the driving force behind this rise in popularity has been Moscato's mentions in RnB and Hip Hop songs. The hit machine, Drake, dropped it in his verse on Trey Songz' "Invented Sex", and Ab-Soul and Roscoe Dash even named songs after it. Nicki Minaj has gone as far as releasing her own brand of Moscato.
This is the part that means the most to us. In fact, it's why we started Moscato Life. We believe a glass, or a bottle, of Moscato, served cold, fits with any occasion. Aside from the taste, this  flexibility comes from the low alcohol percentage most moscato's have, making them light and refreshing. Whether it's having a glass at home after work, catching up with friends at a festival or a party, or celebrating special occasions like birthdays and weddings, be sure to pop open some moscato!